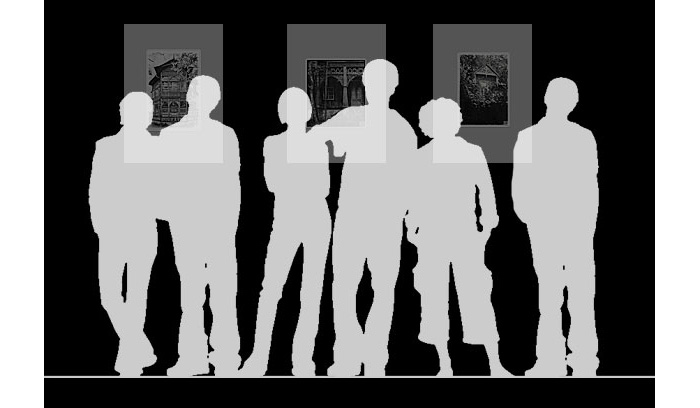 The exhibition comprises 25 photographs taken in the art of bichromate prints. They represent a unique architecture of Otwock area. This style was created by Michał Elwiro Andriolli (1836-1893) - the illustrator. He illustrated the greatest works of literature: Shakespeare, JF Cooper, in Poland he used to make illustrations for the works of Adam Mickiewicz, including "Konrad Wallenrod" and "Pan Tadeusz". Participant of the January Uprising. Convicted and sent to Siberia. Upon his return he settled near Warsaw over Świder river where he built a dozen houses in a specific style, combining elements of Mazovian, Russian and Alpine styles. The name of this style -"świdermajer" was invented by Konstanty Ildefons Galczyński. Today, although this style is the showcase of the Otwock area, old, pre-war buildings are being destroyed at an alarming rate, disappearing forever.
Photographs were taken in the art of bichromate prints on watercolor paper, which harmonizes perfectly with the theme and allows you to rediscover the spirit of "świdermajer".
Rental of the exhibition:
Individuals interested in rental of the exhibition, please contact: p.szpygiel@op.pl
Full set of loan includes: framed works (50x60cm), poster in B1, rollup 80x200cm, 100 leaflets.

Exhibitions planned in 2015:
Józefów
Purchase of work: Individuals and institutions interested in purchasing selected works (originals or reproductions), please contact: p.szpygiel@op.pl
Exhibition at Nałęczów: