... under construction ...
Blog is under construction. In the meantime in this place we will present information about few of our publications.
2002/06/01
NATIONAL GEOGRAPHIC POLSKA
We publish the article "In lobelial grove". Material is ordered by NG. We make underwater photographs, Piotr and Katarzyna Skórniccy write the text and they make photographs on the surface. It is the first article in NG devoted to the Polish underwater nature. After this publication we received a very warm feedback from many readers.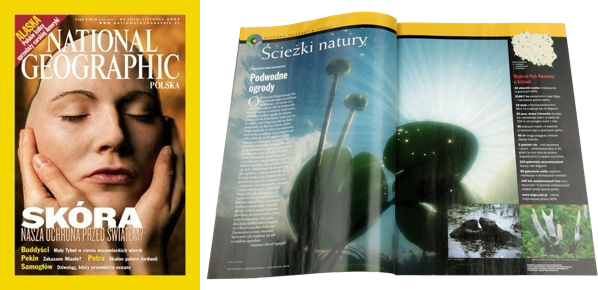 2002/11/01
NATIONAL GEOGRAPHIC POLSKA
An article about Wigierski National Park.
Only a few filming days in the field, but we are surviving the white squall and barely we come out safely from the adventure. The most important - the photographs came out delicious.
2006/04/11
GAZETA WYBORCZA (the biggest Polish daily newspaper)
"We were with Him" - a special addition to the newspaper on the first anniversary of the death of Jan Pawel II. The photo published on the cover ...what to dream of more?
/Top/